Poets in Motion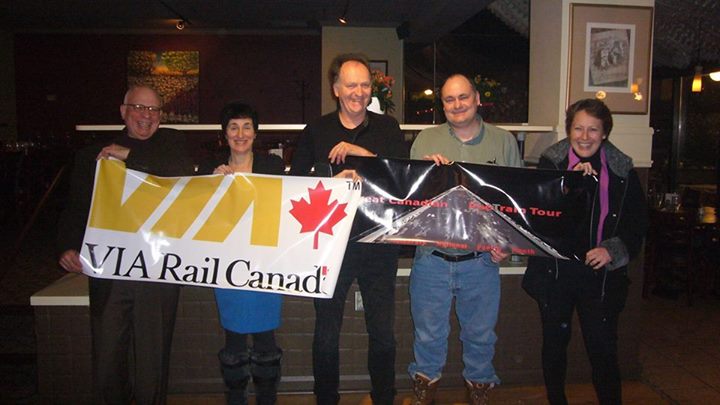 PoeTrain 2015 Organizing Team
From left to right: Kent Bowman, Marsha Barber, David Brydges, Patrick Connors, Kate Marshall Flaherty
The Great Canadian PoeTrain Tour is moving poets and poetry across the country in celebration of National Poetry Month. Events are planned to bring together the poetry community in Ottawa, Toronto, Edmonton, and Vancouver.
This April spring poetry's pulse blooms as poets and musicians ride the rails reading, writing, singing and sightseeing on the Via Rail "Canadian" train.
Westward connecting with this magnificent panoramic landscape we call home. At the same time adventuring into their inner landscape. A journey of re-connecting with the quest to make a cultural contribution to the language of poetic movement. Come join the PoeTrainers in building a bold and beauteous nation for poetry.